Quality Management System (Quality Manual)
Many ask what is Quality Assurance? Without even knowing, a number of businesses have Quality Assurance in their businesses already.
How?? By having documented processes for employees/workers to follow.
The best way to describe a Quality Assurance Management System is that it brings all the documented processes (how you do things) together resulting in a structured documented management system. This allows for identification of issues and document processes for continuous improvement.
To help with this the Australian Standard ISO 9001:2015 Quality Management is used as a guide for both structure and implementation.
At Zero Exposure Solutions we are able to provide a Quality Assurance Management System (also known as QMS and Quality Manual) that is tailored to your business and your industry specific needs. This Management System has been written in line with the Australian ISO 9001:2015 Quality Management. By purchasing this Management System, it eliminates the burden on your business (of researching various legislation's, codes of practices, Australian Standards etc) in documenting relevant policies and procedures to ensure compliance.
The Quality Management System consists of policies, procedures, forms/templates and registers. Policies are the 'statement of intent' of the business or organisations commitment to key risks and identified business objectives. Procedures, forms, templates, registers etc have been designed to support and fulfill those commitments made in the policy.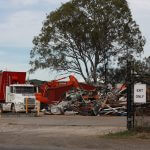 What we provide
For a low cost of $599, we provide documentation that is user friendly and customised to your business needs. We also provide implementing instructions to enable you and your workers to embed the documentation into your business. All documents are provided in MS Word format to allow you to be able to add any further material or make any ongoing changes.
Our Management Systems (Manuals) have also been designed in a way to be an Integrated Management System if your business requires more than one  discipline implemented. Integrated Management System (Health, Safety, Environment and Quality) are a low price of $999. Contact us if you would like to know further about this.
If you wish to proceed please contact us at contact@zeroexposure.com.au.
What would you expect to receive in your Quality Assurance Management System?
High level elements such as Document Control; Consultation; Communication; Records Management which meet the structure requirements of any Management System.
Quality Specific Procedure examples are:
Quoting, Delivery and Acceptance
Invoicing
Inventory Management
Purchasing
Production and Service Operations
Inspection, Measuring and Test Equipment (Calibration)
Production Realisation
Products and Services Non-Conformance